Do you have concerns about your lawn? Don't worry we are here to help you eliminate all kinds of pests that bogging your garden and plants. Our pest control lawn treatment is environmentally friendly which only kill all the pest but our health and the surrounding. In these days, organic product is popular in various ways of products. Even in pest control, so, our company provide pesticides that are friendly to human, pets, and environment. But harmful to various kinds of pests. With proper lawn treatment, we make sure that your garden will return to the normal and greenish environment. Our company searches the best ingredients to form friendly pesticides that effective and gives results. So, with the right formulation, we create and develop recognized by the industry and the market to use to treat lawns from pests invasion
Environmentally friendly lawn treatment
With the product that we used, most customers witness the effectiveness of it and satisfy with it. Our company work hard to complete all the products to be more useful and can kill all pest without harming the environment and the people. Our workers are experts in recognizing all kinds of the pest once they come to our customer's property. Pests have their way to invade a lawn or the whole garden. Once we recognize the kind of pests invader, we prepare the proper treatment for it. And then we prepare the lawn and the surrounding by clearing the property from damage while treating the lawn. We treat first the affected area then the whole garden so that no more invasion happens.
After we treat the place, we clean the lawn from any pests, then we made another inspection to make sure that there is no more trace for invasion. We do this accurately so that we achieve the satisfaction of our customers.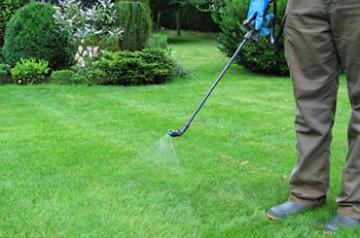 We are here to help with all of your Pest Control needs. We love what we do and it shows
Get Your Free No-Obligation Quote Today
We Look Forward To Hearing From You!